Have you ever seen a box like the one below on someone's website and wondered, "How did they do that?"

The image above was created by adding in something that is called a mockup or mock-up.

In design terms, a mockup is a scale or model of a design or device, used for teaching, demonstrations, promotion and other purposes.
In this course you will learn how to:
- Take a Screenshot
- Create PDF Mockups
- Create Computer/phone/technology Mockups
- Create a Course Mockup
- Create Flat Lay Mockups
- Use tools like Canva, Picmonkey to name a few

and more.
With Mockup Maker you will save time and money by creating your own custom mockups with these easy to use tools in less than 30 minutes!
No design background needed. No complicated programs or headaches.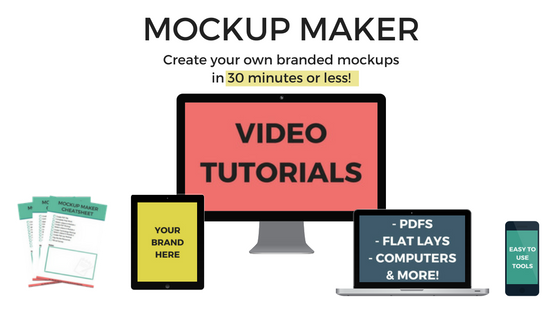 You will learn how to create each one of these mockups that you see above plus a few more tips and tricks!
This course includes less than 30 minutes of short step-by-step video tutorials!