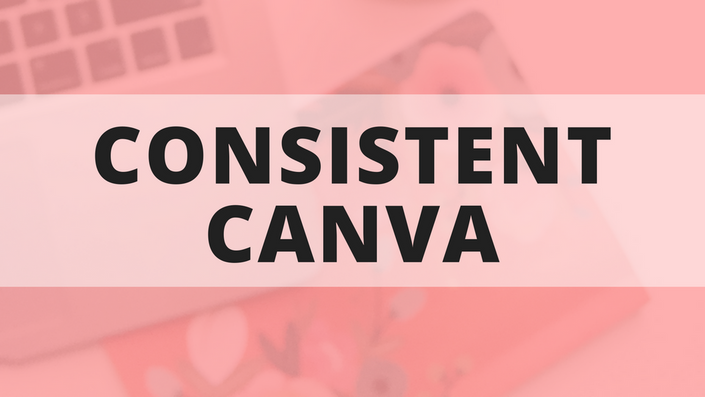 Consistent Canva
Get ready to boost your brand and stand out in a crowded market IN 30 DAYS OR LESS!
Enroll in Course
Creating consistent designs for your blog or creative biz can be stressful when you don't know where to begin and especially if you're trying to do it all on your own.
I get it. I was right where you are when I ventured into this online world too...
but now I'm sharing everything I've learned so you can create consistent designs for your biz and have raving fans too!
Nod Your Head Silently If...
You want to create professional looking graphics for your blog or business but you're not sure where to begin.
You are spending a lot of time creating graphics but you're not 100% in love with what you have.
You are tired of googling how to do something in Canva.
You feel like your designs are all over the place and not cohesive.
You want to create consistent designs without having to outsource to someone else.
You love creating but want your designs to represent you and your brand.
Imagine The Moment When...
You go to create a new design and it takes minutes, not hours to create.
You are invited to collaborate with someone and are able to provide them with your individualized style guide.
You have clarity and confidence designing with Canva.
Your brand authentically stands out in a crowded market.
I want to introduce to you my secret tool: Consistent Canva.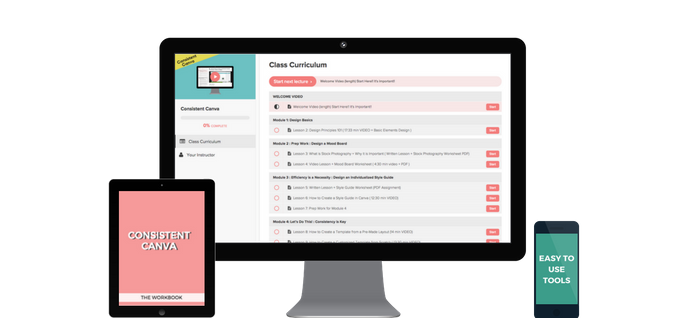 Creating graphics should take minutes, (not hours)! Let Me Show You How!
Here's What You Will Learn In Each Of The 5 Modules:

MODULE #1: Design Basics
Learn Basic Design Principles + How They Work

Discover how to navigate Canva's Design Elements

MODULE #2: Prep Work
Identify who your Audience is

Identify your Visual and Verbal Strategy

Discover how + where to use Stock Photography

Identify your Photography source

Learn How to Design a Mood Board

MODULE #3: Design An Individualized Style Guide
Learn How to Design an Individualized Style Guide

Learn Branding Basics

MODULE #4: Let's Do This! Consistency Is Key!
Learn How to Create Custom Templates

Learn Which Designs You Should Create and Why

Learn How to Save Time with Templates

Create Consistent Designs Quickly

MODULE #5: Let's See How Far You've Come
Learn How to Create a Before + Now Design

Compare Before and Now Designs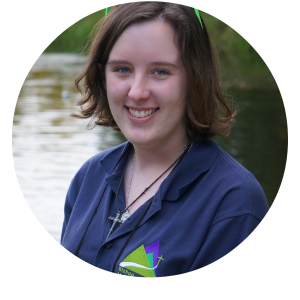 The biggest thing that Consistent Canva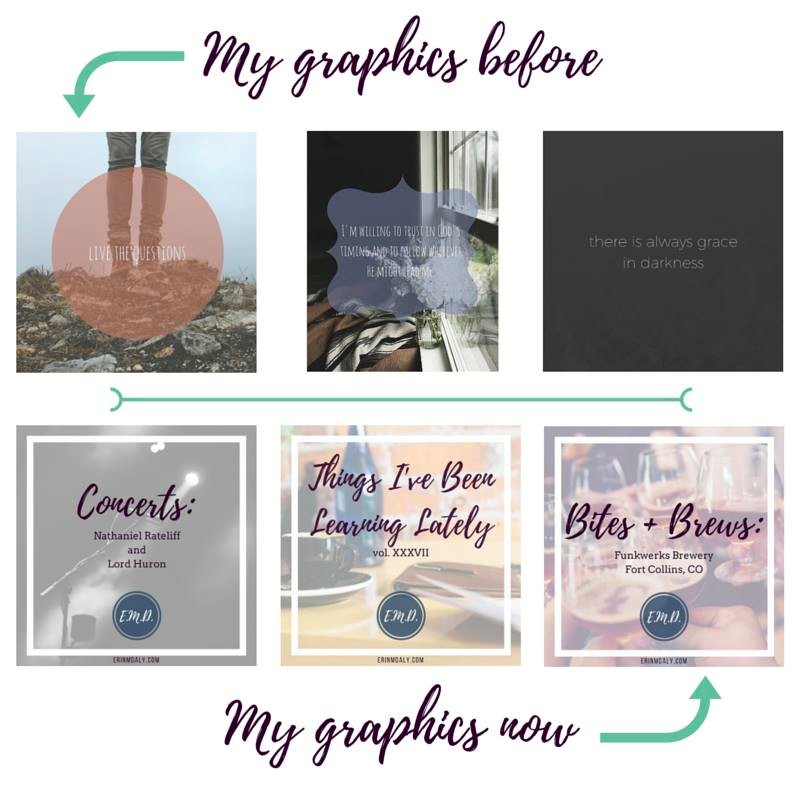 taught me was the importance of intentionality and consistency when designing images. Before taking the course, I didn't put a whole lot of thought into the images I was making for my website; I just used whatever pictures and fonts looked good. Taking the course helped me create stronger, more consistent images teaching me to choose pictures, fonts, and other effects to give my blog a more cohesive, inviting look."
- Erin of Erin M. Daly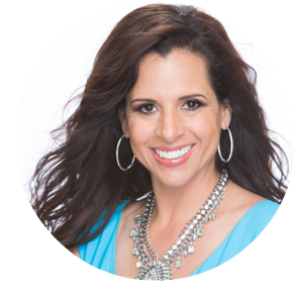 "My biggest takeaway from Consistent Canva is that I could use Canva to make mood boards! I also loved feeling more confident using Canva, it was a perfect alternative to Photoshop."
- Sybil of The Style Concierge
Meet Nila
"I now have brand consistency and my business looks more professional. Consistent Canva gave me confidence when promoting my business and interacting online."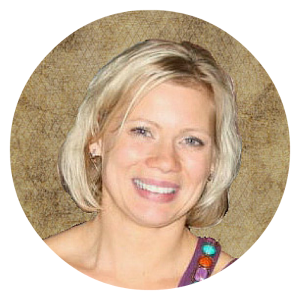 Before taking Lindsey's Consistent Canva course,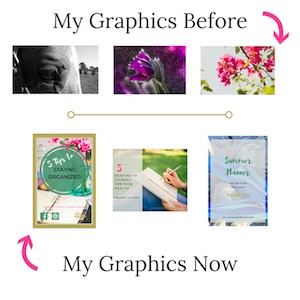 I was wasting a lot of time trying to decide how to make graphics and even more time trying to make them. She provided easy-to-understand, actionable steps. She helped students create a plan, helped them understand principles of designs, and her lessons were concise. That meant I could learn AND still have time to keep up with my business. I now have my own design templates, branded and ready to go. I am also equipped to create any other kind of graphic I need in a manner that coincides with my business branding. I recommend Lindsey's course for anyone who wants to create impactful, exciting designs that speak to their business and branding. You will learn tips, get excellent feedback and you will save yourself hours upon hours of time!"
- Rachel of SoulSpark Publication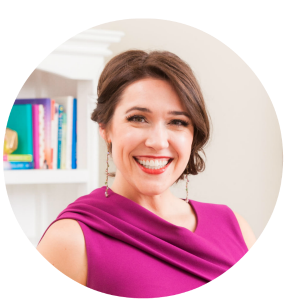 "Consistent Canva taught me the importance of deciding on the front end how your colors, fonts and images should look and feel. I learned that it's crucial to have a clear vision for your brand before creating your graphics in Canva. For me, the most enjoyable part of the course was the creation of templates. That's where I started to breathe a sigh of relief and recognize that consistency in my designs is possible (and is much easier than I thought). I was so relieved to know that I wouldn't need to spend a ton of money outsourcing images.
- Sara Anna of Sara Anna Powers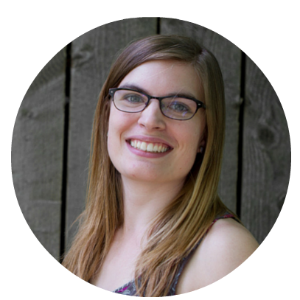 "Before taking Consistent Canva, I had used Canva a lot but I was totally disorganized. All of my social media images looked different, every blog post had a different template, fonts were out of control and the colors weren't consistent. Creating a template and a style guide helped me tremendously to stay focused and organized. I used to waste SO much time in Canva experimenting and googling how to do stuff, but this course gave it all to me in one place and I saved so much time. I really enjoyed sharing in the Facebook group, getting feedback from everybody and also seeing what everyone else was doing really inspired me and sparked my own creativity. I learned so much about my own personal brand after creating a mood board and style guide. I'm so happy to have taken this course!!"
- Hayden of Healing Through Foods
When you know how you want you brand to look and feel- you know what goals you have and where you're going.



This Course Is For You If:
You are a Creative Biz owner, blogger, etsy shop owner, entrepreneur or small business owner

You want to save time when creating designs in Canva

You feel like your designs and colors are all over the place and not true to you

You feel like you're wasting time trying to create designs

You love to see before and afters

You've dabbed in adobe programs, picmonkey, microsoft programs, and even gimp but are tired of googling how to create individual cohesive designs

You don't know which graphics you should be creating

You want to create an individualized brand that's also intentional

You want to learn how to create a consistent brand with Canva
This Course Is Not For You If:
You would rather pay someone to create your brand for you

You have all of the time in the world 🌍 to spend on creating designs

You want to keep trying to figure it out on your own
Meet Stacey
"Consistent Canva taught me tips, tricks and templates which was exactly what I needed to create designs for my new startup business."

Your Instructor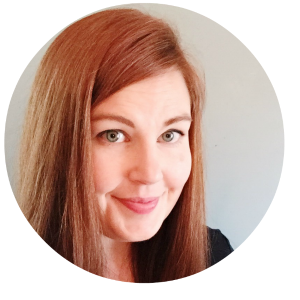 I teach creative biz owners the tools to simplify their life so they can spend less time working and more time living. I am here to teach you how to get things done efficiently, (without wasting any of your time.)
With my background in marketing, social media, branding, public relations, and website design, I know that I can help you manifest your vision.
I use the same tools that I share here for my own business and for my clients. I want you to understand that you can take action and do these tasks without needing to hire anyone.
So don't worry about feeling stressed out about the tech stuff, I'm going to walk you through this journey so that you can feel confident and proud when you reach your desired outcome.
Go at Your Own Pace Bundle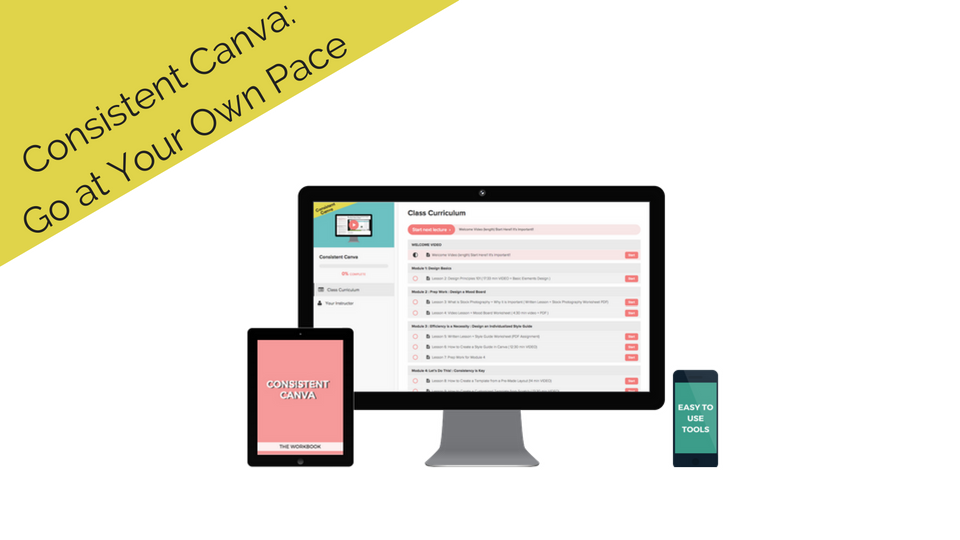 Consistent Canva (Value $697)
Consistent Canva: The Workbook (Value Incl.)
Lifetime Access (Priceless)
Total Value: $750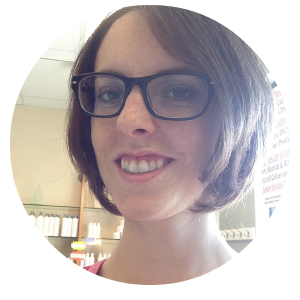 "Consistent Canva helped me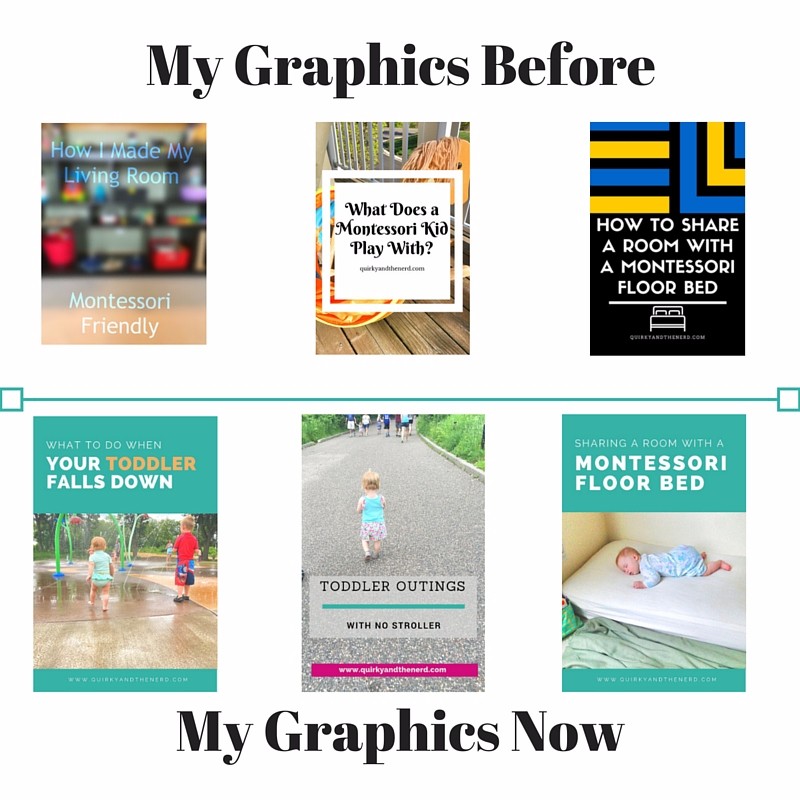 make professional looking, consistent images without being a designer of any kind.
I never thought I would be able to make graphics that looked so nice! The live Q + A sessions were fun and informative. The lessons were interesting and educational. The homework was useful and fun to make. Overall, the entire course was incredibly enjoyable."
- Mikki of Quirky and the Nerd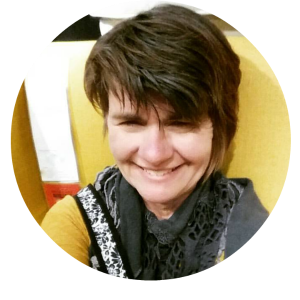 "As I'm currently in the middle of a re-brand, I found Lindsey's Consistent Canva program hugely beneficial - I now have a better idea of how to select colors and elements to give my web graphics, social media, and newsletters a more professional, polished look. Lindsey was a true joy to work with and genuinely helpful. I've taken courses in the past where the instructor was largely absent - not the case with Lindsey. She not only provided clear, helpful instruction, but took the time to research answers to student questions that she wasn't able to immediately answer. I really felt like she wanted us to succeed. Highly recommended."
- Lisa of Lisa Melli Gillespie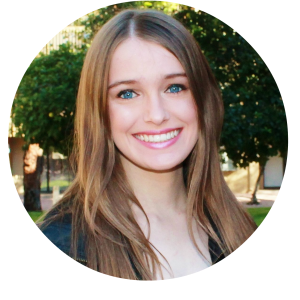 "My biggest takeaway from Consistent Canva was that you can create some awesome and professional looking graphics with Canva, and you don't even need Canva for Work, the free version works just as well. The most enjoyable part of the course for me was to see everyone's progress in the Facebook group. I definitely think that was an interesting component, and not something you see in every course. Everyone was so helpful in the group and I was so happy for everyone at the end, and it wasn't even my course!"
- Lauren of Creatively Lauren
Frequently Asked Questions
When do I get access to the course?
You will receive instant access to Consistent Canva after enrolling. If you choose the Collective Bundle you will also receive access to the Facebook group instantly.
How long will I have access to the course?
How does lifetime access sound? I like to make improvements regularly and keep things current. Each time the course is updated, you will receive those updates for free! After enrolling, you have unlimited access to this course for as long as you like - across any and all devices you own.
What if the program isn't a right fit for me? Are there refunds?
Yes. You have 30 days (from the date of purchase) to put this program to the test. If you feel like this isn't a right fit for you, simply email me (
[email protected]
) and I will happily refund your investment. However, after 30 days, there are zero refunds.
Do I need to have a design background?
No design background needed. If you want to have access to me and other students for feedback, and access to the facebook group, then the Collective bundle is for you!
Do I have to use Canva?
Every lesson is based on doing them in Canva. The Consistent Canva course only requires the FREE version of Canva which is called Canva Personal (yet serves the Canva for Work version, too). I have also had students use the strategies provided and apply them to other programs.
Here are a few more Before + Now designs: